Giant Steel Rabbit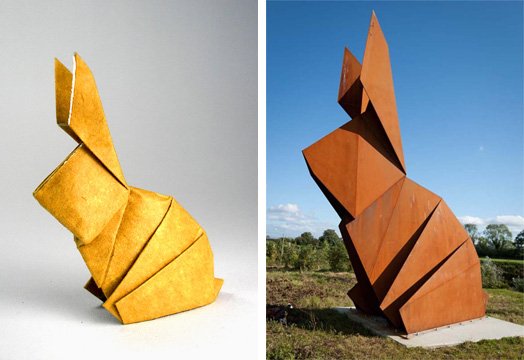 Paper and Steel rabbits
Feb, 2012: Origami artist, David Shall, was extremely excited to see his paper origami rabbit recreated in steel and displayed near the Ashbourne exit of highway N2 (County Meath, Ireland).
The giant rabbit is 6 meters (20 feet) high and weighs over 4 tons. The metal sculpture was created by large-scale-artist, Alex Penteck.
[Photos from modernpapercrafts.com]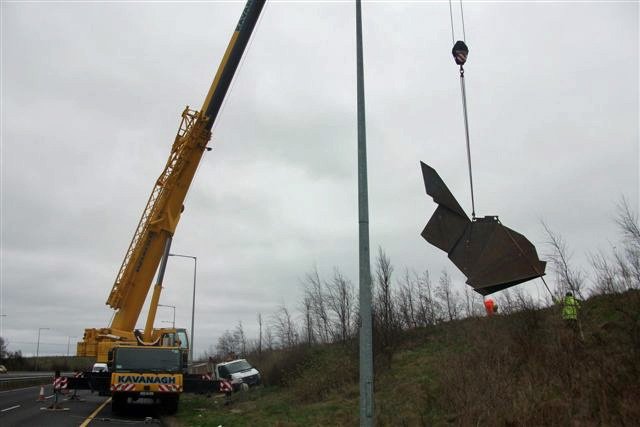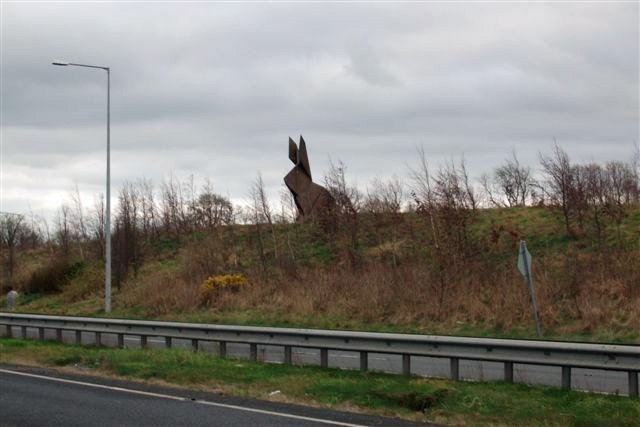 Alex Penteck also created origami inspired giant hedgehog and kangaroo.
Hedgehog – (inspired by the origami of John Richardson). 2010. Corten steel. 6x4x10 m. N11 Gorey – Arklow Link Road, Co. Wexford, Ireland.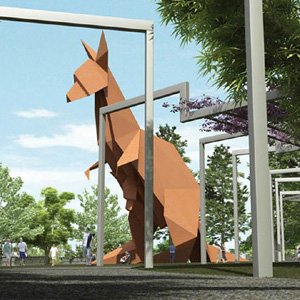 Kangaroo – (inspired by the origami kangaroo created by Peter Engel). 2010, Kangaroo Point, Brisbane, Australia.