Giant crease pattern created on lawn. Etienne Cliquet, solo exhibit.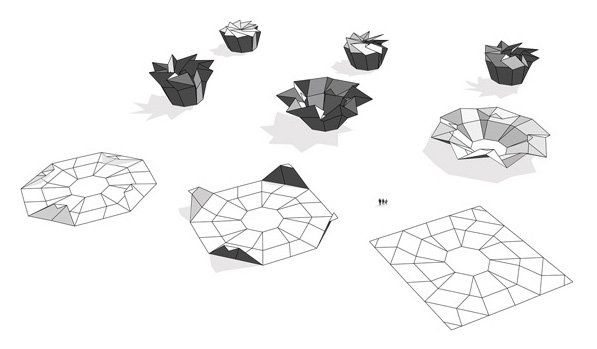 Self-closing box and its crease pattern
May 2008: French artist 
Etienne Cliquet
, is renowned for his work on origami and technology. He placed a huge crease pattern of a
self-closing box
(above, right) on the lawn of Cité Internationale Universitaire de Paris (above, left).  You can see the scale of the project by the size of the students on the lawn.
The solo exhibit is called Déplié International (Unfold International). Read more about it  here.