Graduation Origami
Graduation Origami Ideas
In the month of June, proud parents and family members look for creative origami ways to give cash gifts to their graduating children. This page is devoted to graduation origami ideas.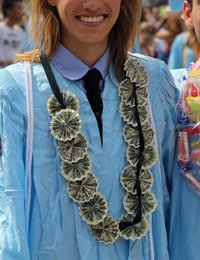 Dollar Bill Graduation Lei
Make your graduating child a lei made of dollar bills! This dollar bill lei is stunning and makes a great cash gift.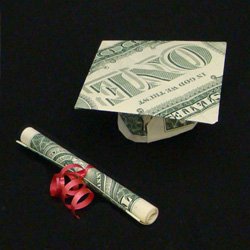 Money Graduation Cap / Mortarboard and Diploma
A graduation mortarboard and diploma made with two dollar bills.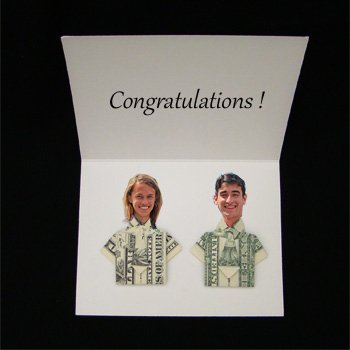 Graduation Card with Money Origami
Origami graduation card made with dollar bill shirt and "bobble head" cut outs from a photo. A cute card for a new graduate. Great cash gift.
 
 
Got any more cool ideas? Let us know