Tessellated Cakes
Tessellated Cakes: origami tessellations are a special branch of origami that involves folding one sheet into a repeating pattern. Origami tessellations are beautiful structures.
Ilan Garibi has found the secret of making origami-tessellation cakes. He folds Elephant Hide paper into the desired shape, coats the paper with foil, then uses it as a baking dish. The result is a cake the same shape as the mold.
Garibi cautions that you to not try this at home because the paper may catch fire or release toxic components. They are tessellated cakes but they may or may not be edible tessellated cakes.
Shown on the left is one molecule of his "Stars in White Night" tessellation. See more on his web site.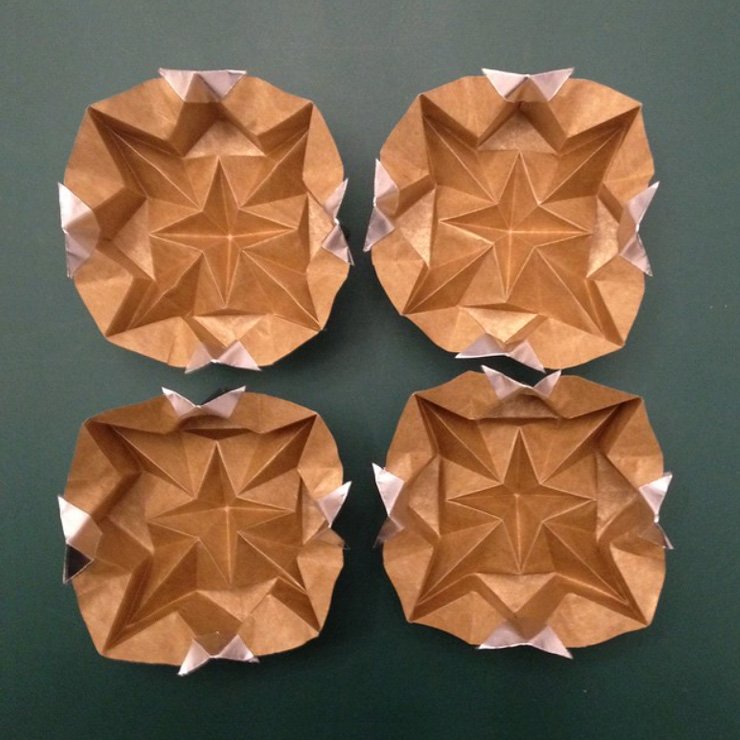 Tessellated Cakes Modul folded with "2 in 1 Genussfolie" 15×15 cm. From Angelika Schwengers