Valentine Paper Crafts
We have collected a handful of valentine paper crafts that are suitable for children. Enjoy!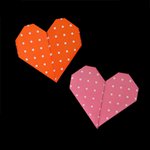 Folding Crafts
If you have never done origami before, please read about Origami Symbols and Tips for Success. The origami models listed here require 10 or less steps to complete.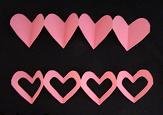 Cutting Crafts
These crafts require scissors and adult supervision is advised.
Woven Crafts
These woven crafts will allow you to make a heart shaped container. It won't hold water, but it will hold small candies or popcorn. Put a handle on it and you've got yourself a basket!