Books and Bookmarks
People have always wanted to learn how to make books and bookmarks origami style. Any piece of paper slipped between two pages would do as a bookmark, but origami bookmarks can be stylish and distinguish you apart from the rest. These origami bookmarks are cleverly folded pieces of paper which can be slipped onto the corner of a page.
    Diagrams for Origami Bookmarks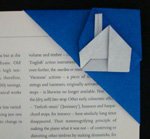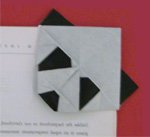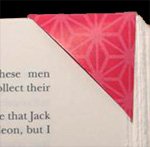 One would think that making a book out of paper should be easy. After all, a book is a stack of papers. But how do you fold a piece of paper to get the most efficient use of each page? Think…one sheet, no glue. Some of the instructions below do use scissors to make strategic cuts.
Diagrams for Origami Folded Booklets