Toilet Paper Origami Pleated Tuck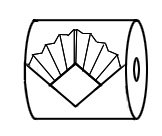 This toilet paper origami pleated tuck is really pretty. Simply make the TP Basket design and then add a pleated "square" of toilet paper inside the Basket. You can also add the pleated square of TP into the TP Diamond design.
 
Toilet Paper Origami Pleated Tuck Instructions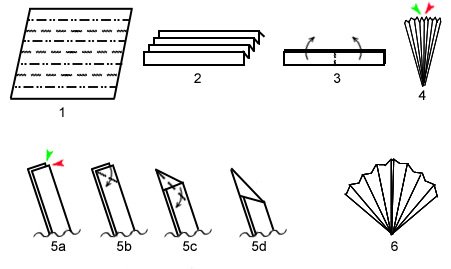 Rip off one "square" of toilet paper. Fold this sheet in an up-and-down (accordion) fashion.
Compress the pleats into one stack.
Fold the stack of pleats in half.
Allow the pleats to relax a little and find the ends of the TP.
Align the two edges together. Fold the two layers together to form a small triangle. Fold together once more to lock the two end-pieces together.
Insert this fan-like sheet of toilet paper into a TP Basket or TP Diamond.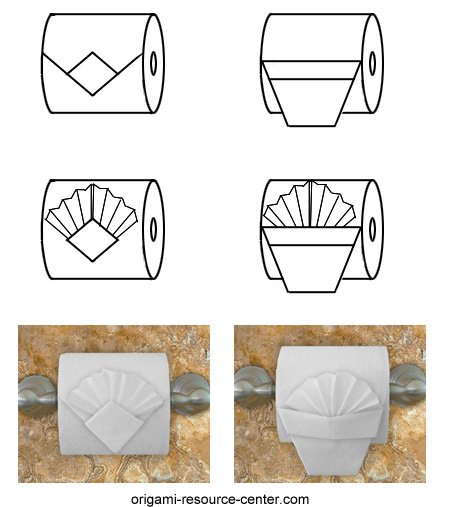 Toilet paper origami is a quirky type of origami which may or may not appeal to you. Some people love the way a simple fold can make a basic toilet paper roll look sophisticated. Other people are appalled that people "handle" the toilet paper so excessively. Still, some people are just a bit shocked to see toilet paper all folded up. What are you supposed to wipe with? Which camp do you fall into? Love it, or hate it?