Triangular Bookmarks
by Rosemary Lyndall Wemm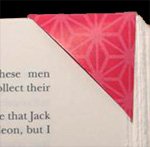 These Triangular Bookmarks are by Rosemary Lyndall Wemm and used to be found on this web site:
    http://photos.wemm.org/BOOKMARKS/TRIANGULAR_BOOKMARK_A4.
But this site is no longer active and we have captured the image and reproduce it here. Please contact us if you are the rightful
owner of this diagram and wish for it to be removed. Otherwise, thank you for sharing your talent.
Triangular Bookmarks by Rosemary Lyndall Wemm
Triangular Bookmark from A4 or Letter size paper

Triangular Bookmark from Square Paper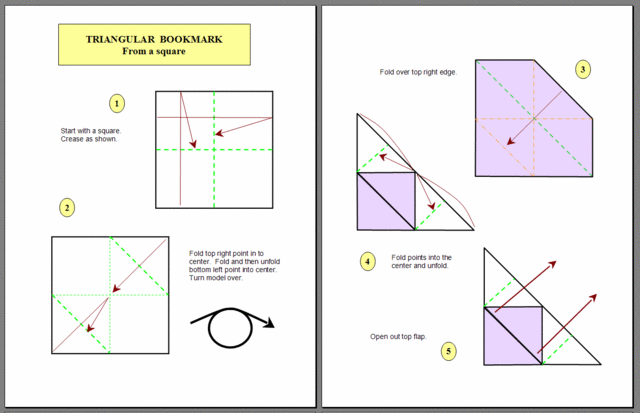 Triangular Bookmark variation 1

Triangular Bookmark variation 2 (duo color)