Paper Chains
Paper Chains Instructions
Cut strips of paper in varying colors.
Tape, glue, or staple the ends together to make a loop.
Insert a second strip of paper into the loop.
Tape, glue or staple this strip to make an interconnected loop.
Continue until your paper chain is as long as you want it.


These paper chains are very versatile and can be used to decorate Christmas trees, or as party decorations. Use shades of blue or pink for a baby shower; use rainbow colors for a birthday party; and glittery paper for New Year's Eve celebrations.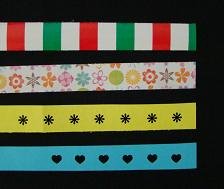 Spruce up the fun by using paper of varying patterns and textures, or use hole punchers to create designs. "Plain" paper chains can become quite meaningful when you use the right paper for the right occasion.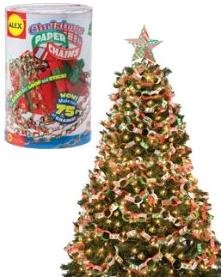 Too busy to cut paper into strips? You can buy Paper Chain Kits

which comes with pre-cut, decorative strips.