Fir Tree
by SS Cucek

This page is a "help page" for folding the origami Fir Tree created by SS Ćućek. The diagrams are amazing, but for those of you who are having trouble, this page explains in more detail steps 10 through step 16. In particular, the locking mechanism of step 15 can be tricky.
Follow instructions up to Step 10
Work with the top layer of paper only. Fold the top corner down so it meets with the bottom-right corner (connect red dots).
As you do this, the bottom-left corner will lift up. Bring the bottom-left corner to the bottom-right corner (connect blue and red dot).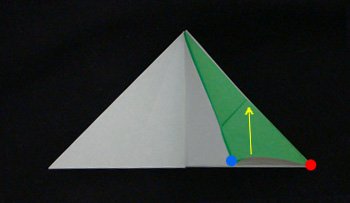 Make a mountain fold so the flaps can compress flat.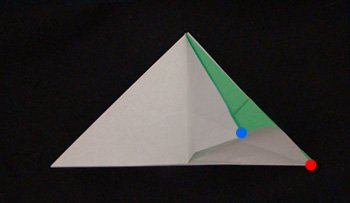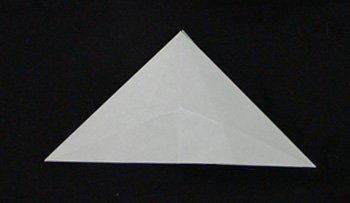 Done.
Side view.
Top view when one side has been completed.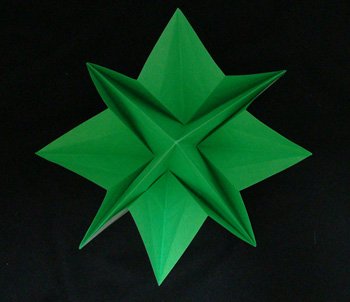 Top view when all 4 sides are done.
To make the next steps easier, unfold the model completely and reinforce the relevant creases.
This is how the crease pattern looks like.
Reinforce creases: mountain fold along the horizontal and vertical. Valley fold along the diagonal.