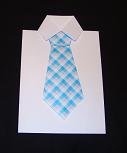 This is such an easy shirt to make that no words are necessary!
The craft can be a gift card for Father's Day, for a boyfriend, for a male teacher, or for a gentleman graduating from college..
Easy Shirt Instructions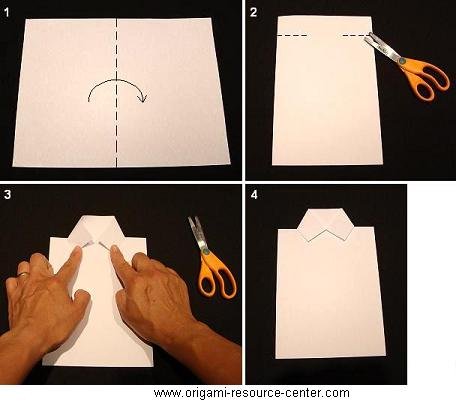 If you like, you can write a message on the paper before you fold it in step 1. The collar makes a good locking mechanism keeping the inner message a secret.
You can add an origami tie and write a message on the back of the card.