Chinese Zodiac
The Chinese calendar is a lunisolar calendar; thus, new year day is usually in late January or early February and it is on a day with a new moon (no moon). No one knows when the Chinese calendar officially began, but it is generally accepted that Year One corresponds to the time when Emperor Huang Di began ruling China (equivalent to 2697 BC). Thus, 2023 (after Jan 22) corresponds to the Chinese year 4721.
Januray 22, 2023 also begins the year of the Rabbit. In Chinese astrology, the zodiac is represented by a 12-year cycle of 12 animals (see below for list of animals).
Of all the animals in the world, why were these 12 chosen? There are many stories explaining this and they all share a similar theme: there was a race and the first 12 animals who arrived at the finish line were chosen.

Rat is small but he is clever. He convinces Ox to give him a ride, but just as Ox approaches the finish line, Rat jumps ahead of Ox making Rat 1st on the list and Ox 2nd.
One story says that Snake was curled around Horse's leg, as Horse approached the finish line, Snake quickly sprang forward and arrived before Horse. That is why Snake is 6th on the list and Horse is 7th. See more about Chinese zodiac from wikipedia.com's Chinese astrology.
Chinese astrology is a 60-year cycle because it involves 12 zodiac animals and 5 Earthly elements (5 x 12 = 60). In fact, your horoscope is determined by many aspects related to when you were born:
odd-numbered years are "Yin" while even-numbered years are "Yang"

5 elements (metal, water, wood, fire, earth)
12 animals represent the year you were born
the same 12 animals represent the month you were born
and the same 12 animals represent the hour you were born
(2 hours per animal: 2 x 12 = 24 hours).
Thus, two people born in the same year do not share the same fate because their fortune is also determined by the month and hour in which they were born.
Chinese Zodiac Origami Diagrams:
Years of the Rat
…
1912, 1924, 1936, 1948,
1960, 1972, 1984, 1996,
2008, 2020, 2032,…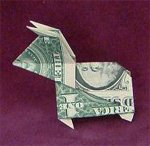 Years of the Ox
…1901, 1913, 1925, 1937,
1949, 1961, 1973, 1985,
1997, 2009, 2021,…
Years of the Tiger
…1902, 1914, 1926, 1938,
1950, 1962, 1974, 1986,
1998, 2010, 2022,…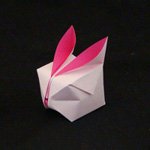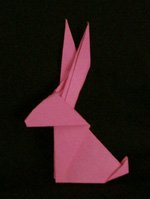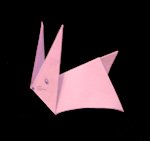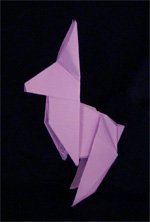 Years of the Rabbit
…1903, 1915, 1927, 1939,
1951, 1963, 1975,
1987, 1999, 2011, 2023,…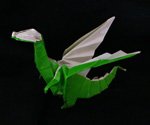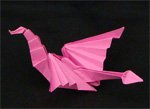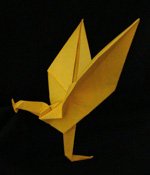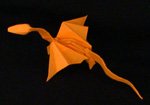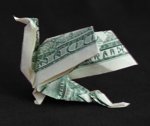 Years of the Dragon
…1904, 1916, 1928, 1940,
1952, 1964, 1976, 1988,
2000, 2012, 2024,…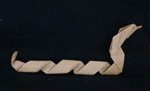 Years of the Snake
…1905, 1917, 1929, 1941,
1953, 1965, 1977, 1989,
2001, 2013, 2025,…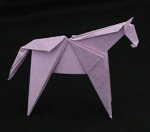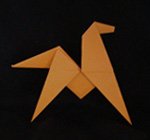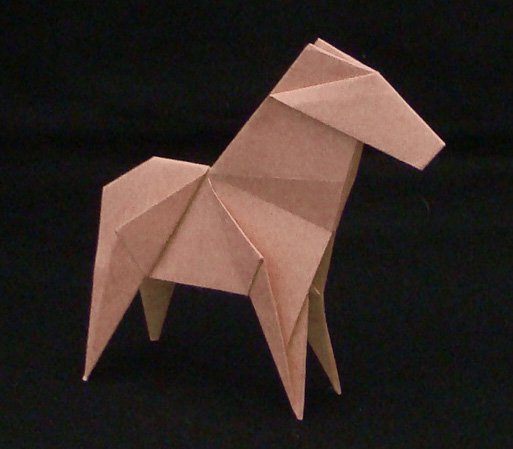 Years of the Horse
…1906, 1918, 1930, 1942,
1954, 1966, 1978, 1990,
2002, 2014, 2026,…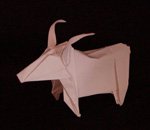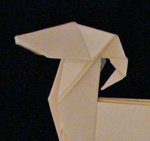 Years of the Sheep
…1907, 1919, 1931, 1943,
1955, 1967, 1979, 1991,
2003, 2015, 2027,…
Years of the Monkey
…1908, 1920, 1932, 1944,
1956, 1968, 1980, 1992,
2004, 2016, 2028,…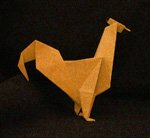 Years of the Rooster
…1909, 1921, 1933, 1945,
1957, 1969, 1981, 1993,
2005, 2017, 2029,…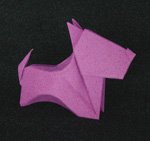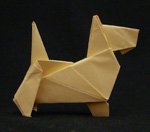 Years of the Dog
…1910, 1922, 1934, 1946,
1958, 1970, 1982, 1994,
2006, 2018, 2030,…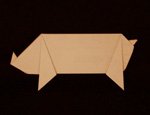 Years of the Pig
…1911, 1923, 1935, 1947,
1959,1971, 1983, 1995,
2007, 2019, 2031,…