Origami Jungle
by Michael LaFosse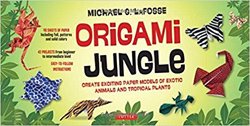 Origami Jungle Kit
by Michael LaFosse is a kit which contains 42 origami designs organized into two booklets; 96 sheets of origami paper; and two sheets of gold-foil paper.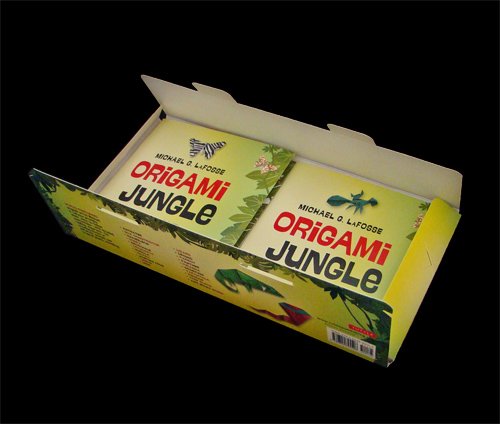 This origami Jungle Kit is enclosed in a cardboard container which you can open and close by sliding the tabs into the slots. It is convenient to have a container to keep everything together in one place.
The origami models are separated into two booklets. The origami paper is solid-color on one side and has animal-skin patterns on the other side. Papers are 6″ squares.
The origami instructions are in the form of origami diagrams with typical dotted and dashed lines along with arrows. Under each step, there are a few lines of textual information. All origami models in this kit have 12 steps or less. Though, this is deceptive because sometimes there are 2 or 3 folds in "one step".
The Origami Models:
 There are many origami models in this kit and they range in difficulty. There are a few "easy" models but most are "intermediate-level" models. There are a few "difficult" models too. Some of the models require cutting (tarantula, ant, monkey, orchid, piranha) and many models require two or more sheets of paper.
Pros: One of the best things about this kit is that there are so many models. If you or your child likes jungle animals, you will surely find something interesting in this kit. Another good thing about this kit is that it comes with origami paper that has animal-skin printed on it. This is a fun feature that children will appreciate.
Cons: One of the bad things about this kit is that some of the models are not very good designs. The final models do not look like what they are intended to be. Another poor aspect of this kit is that some steps have 2 or 3 folds shown in one image. This can be confusion to inexperienced folders. Many folds are placed into one "step" so that the instructions can be displayed on one or two pages. The tidy layout forces many folds to be shown in one "step".
Conclusion: Origami Jungle Kit has many models and comes with origami paper. If it is quantity that you want, this is a good buy. On the flip side, not all models are well designed and this can be disappointing to persnickety folders.
Models
 in 
Origami Jungle Kit
 by Michael LaFosse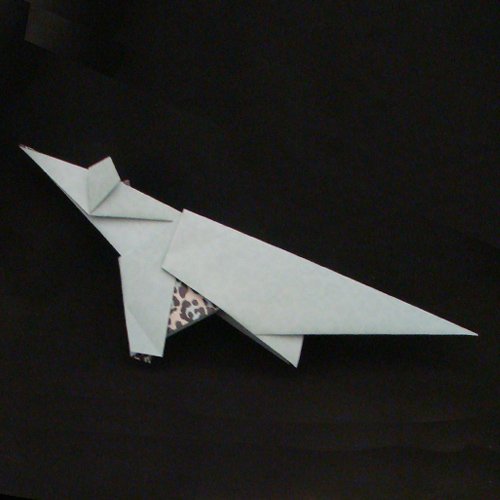 Anteater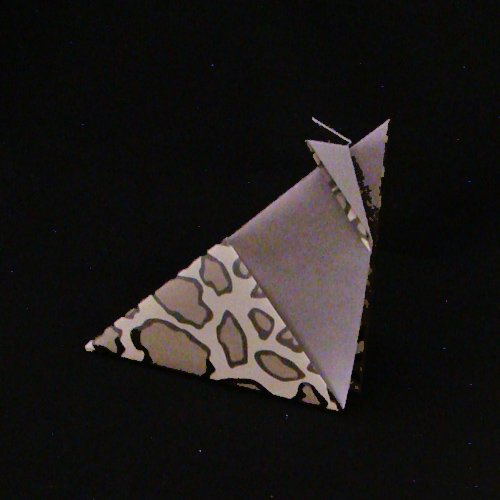 Asian Tapir
Banana
Banana Leaf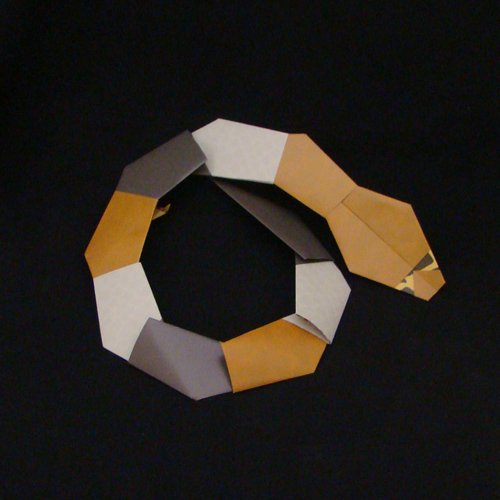 Boa Constrictor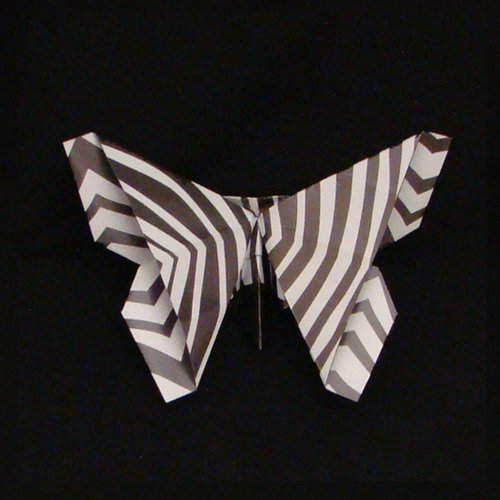 Butterfly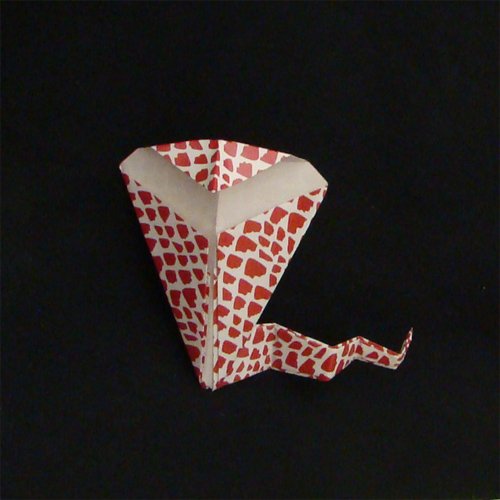 Cobra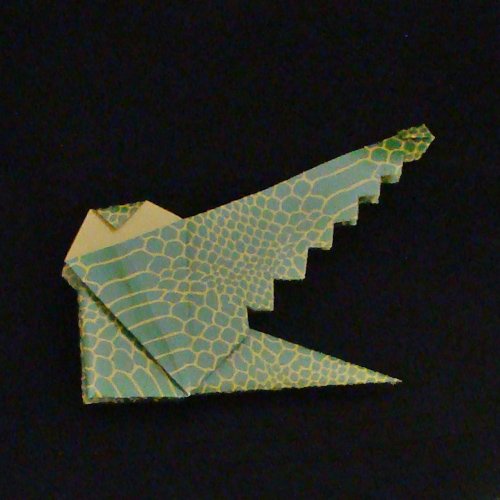 Crocodile
Dragonfly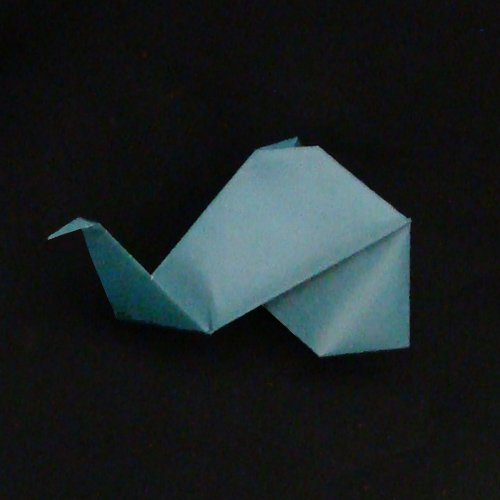 Elephant Head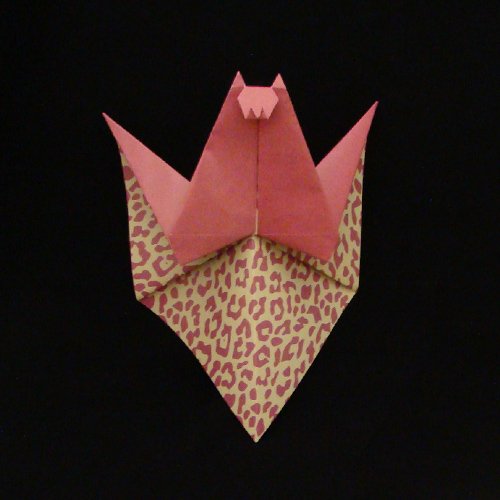 Fruit Bat
Gibbon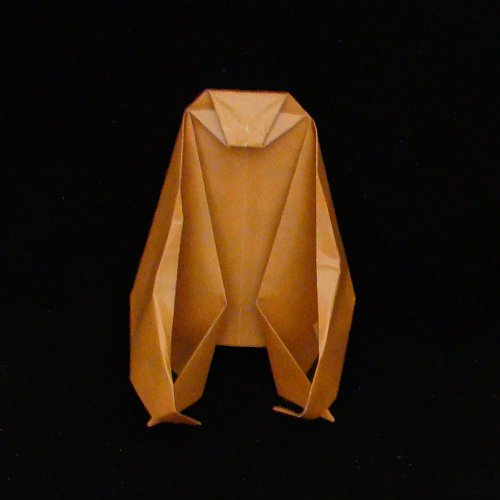 Gorilla
Hibiscus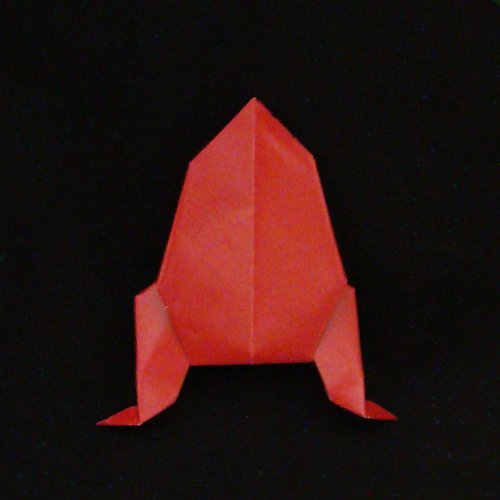 J.P.A. Frog
Lemur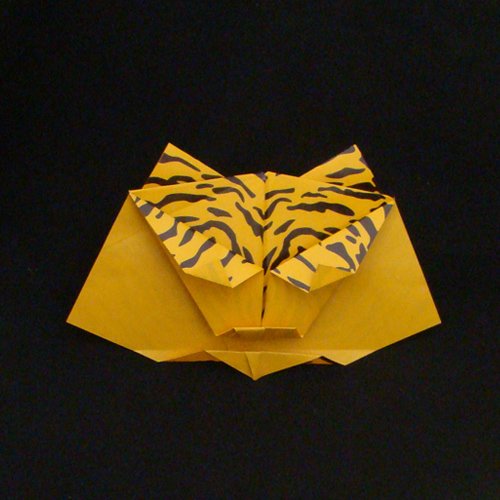 Lion Mask
Macaw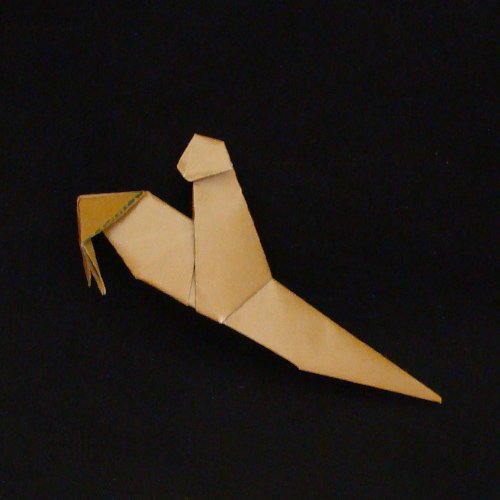 Mantis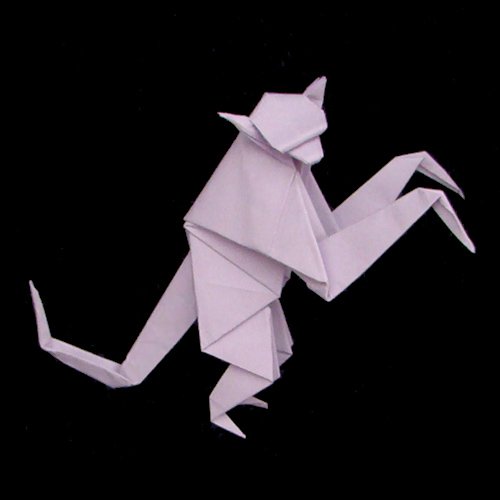 Monkey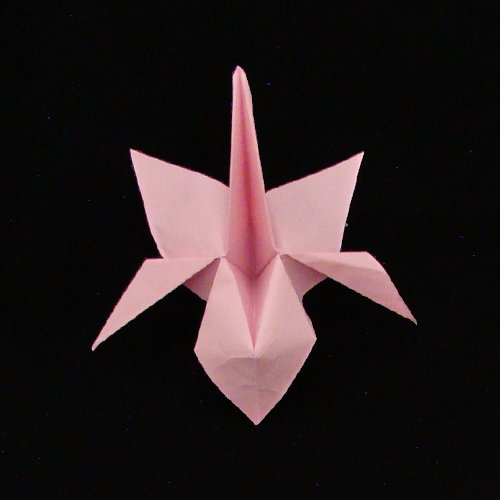 Orchid
Orchid Leaf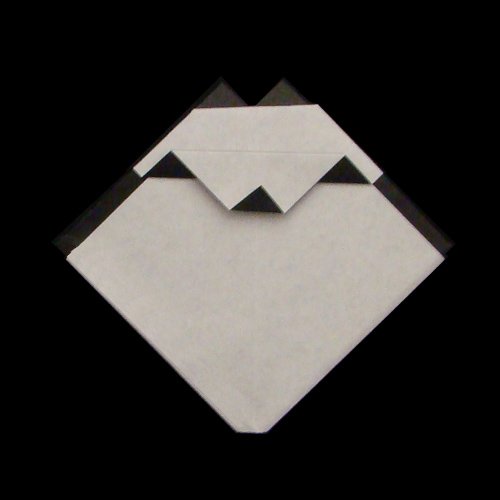 panda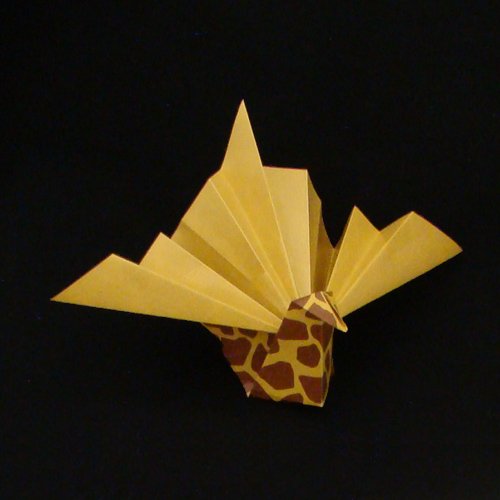 Peacock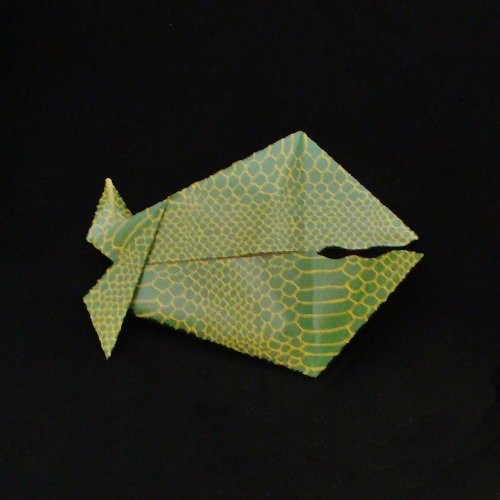 Piranha
Scorpion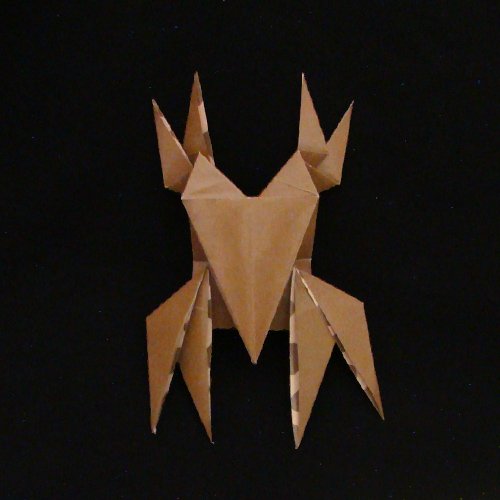 Tarantula
Terrapin
Tiger Mask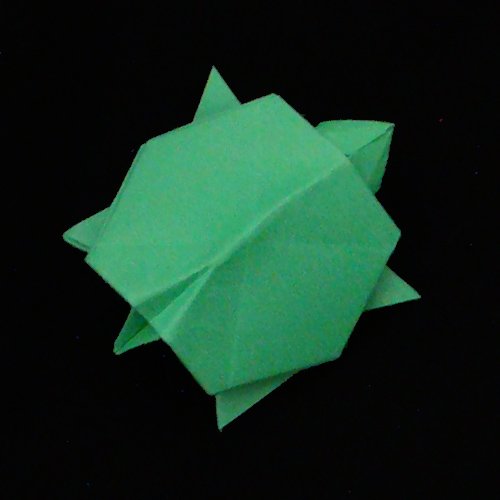 Tortoise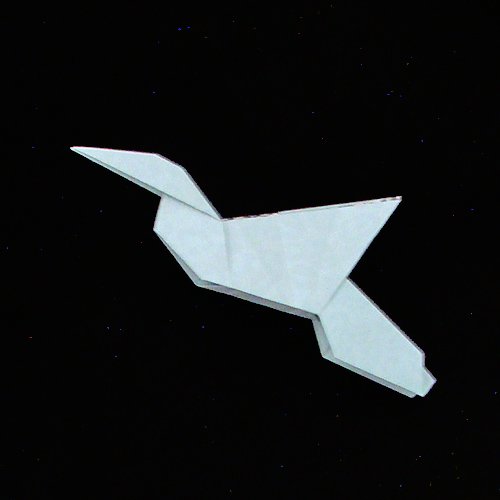 Toucan
Tree Snail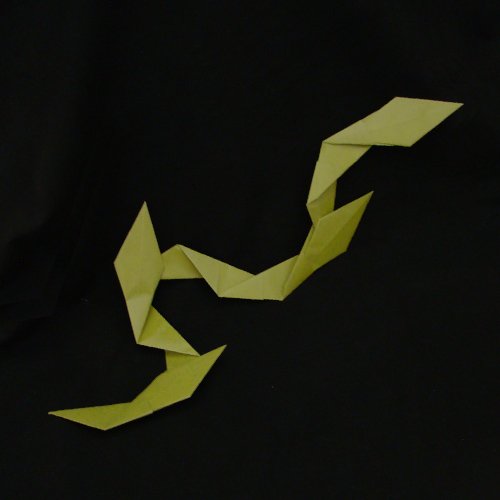 Vine
Models not shown:
Ant, Chameleon, Iguana, Lizard, Parrot, Panther Club, Tree Sloth