Math in Motion Educator's Handouts
by Barbara Pearl
Author and educator Barbara Pearl is recognized around the country for her inspiring and motivational programs that promote a "positive message" about mathematics. As an international speaker Ms. Pearl has traveled extensively throughout the United States, Europe and Asia including Japan, China, Russia and the Gobi Desert.
Mission Statement:
Barbara's mission is that origami be a part of every grade child's educational experience. If you would like to learn more, please contact Math in Motion at:
mathinmotion2@gmail.com
or call (215) 840-1190.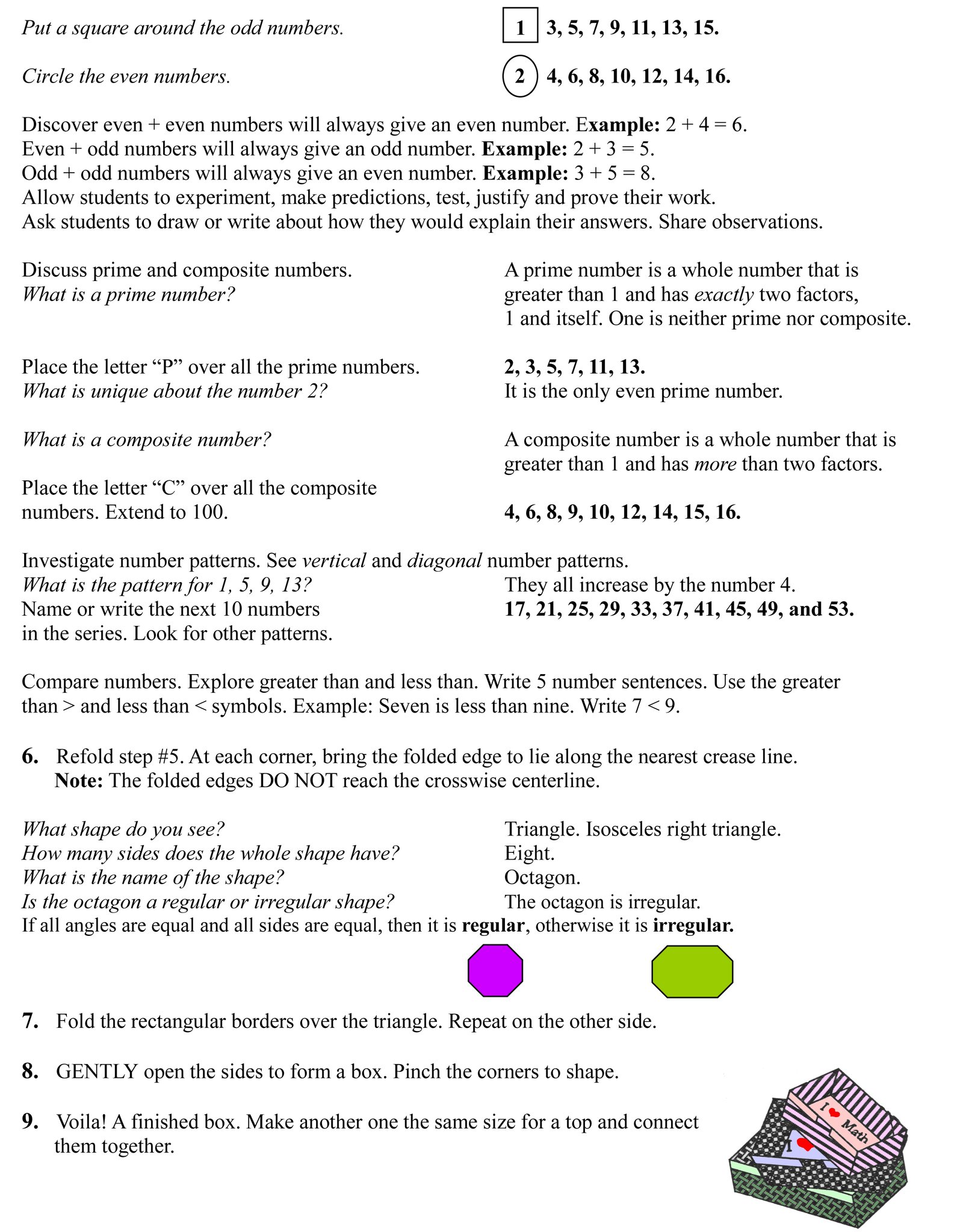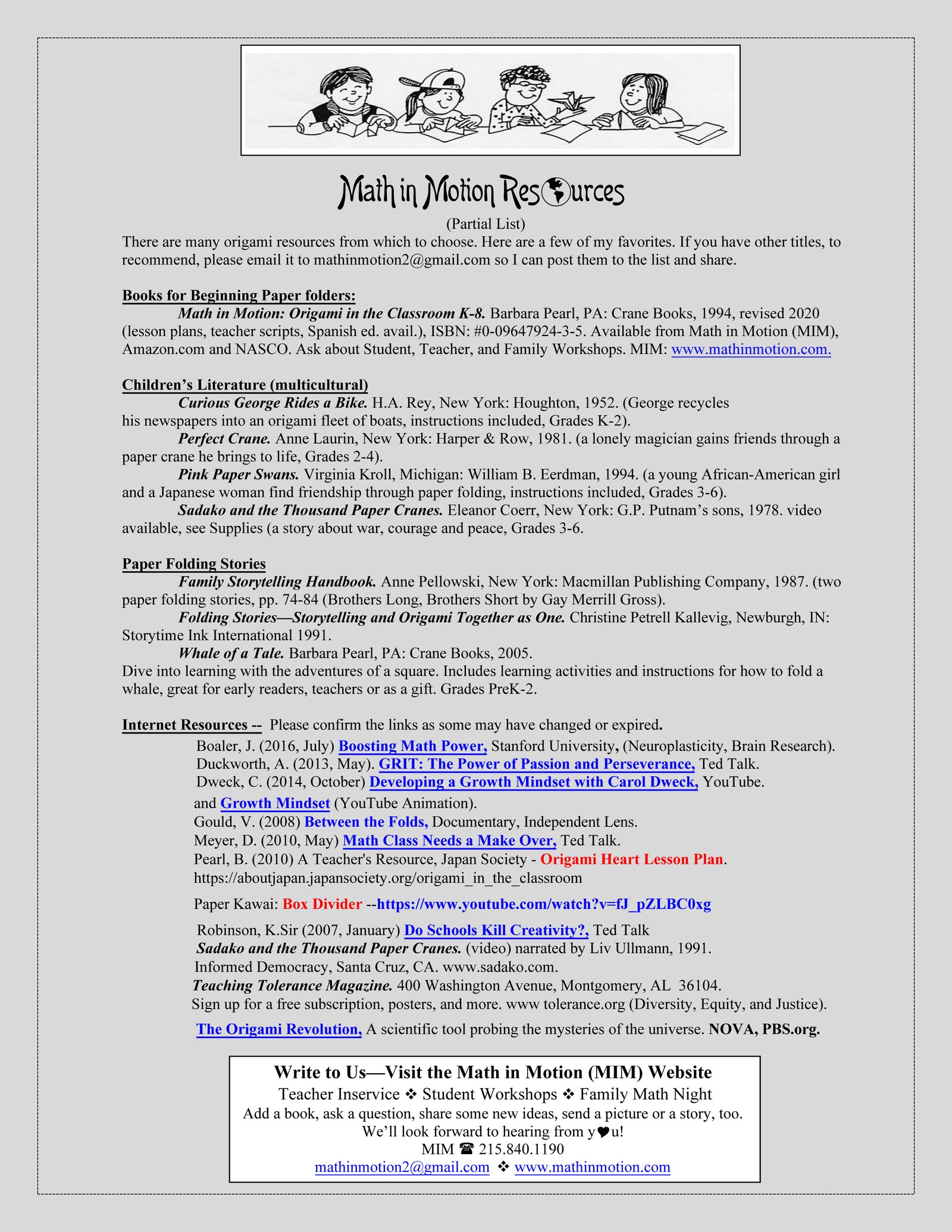 Books about Educational Benefits of Origami and Math using Origami