Heart Table Card
by Hans Birkeland
This Heart Table Card is by Hans Birkeland and used to be found on this web site: http://www.hansbirkeland.150m.com/
But this site is no longer active and we have captured the image and reproduce it here. Please contact us if you are the rightful owner of this diagram and wish for it to be removed. Otherwise, thank you for sharing your talent.
Base Card:
(step 1 through step 12)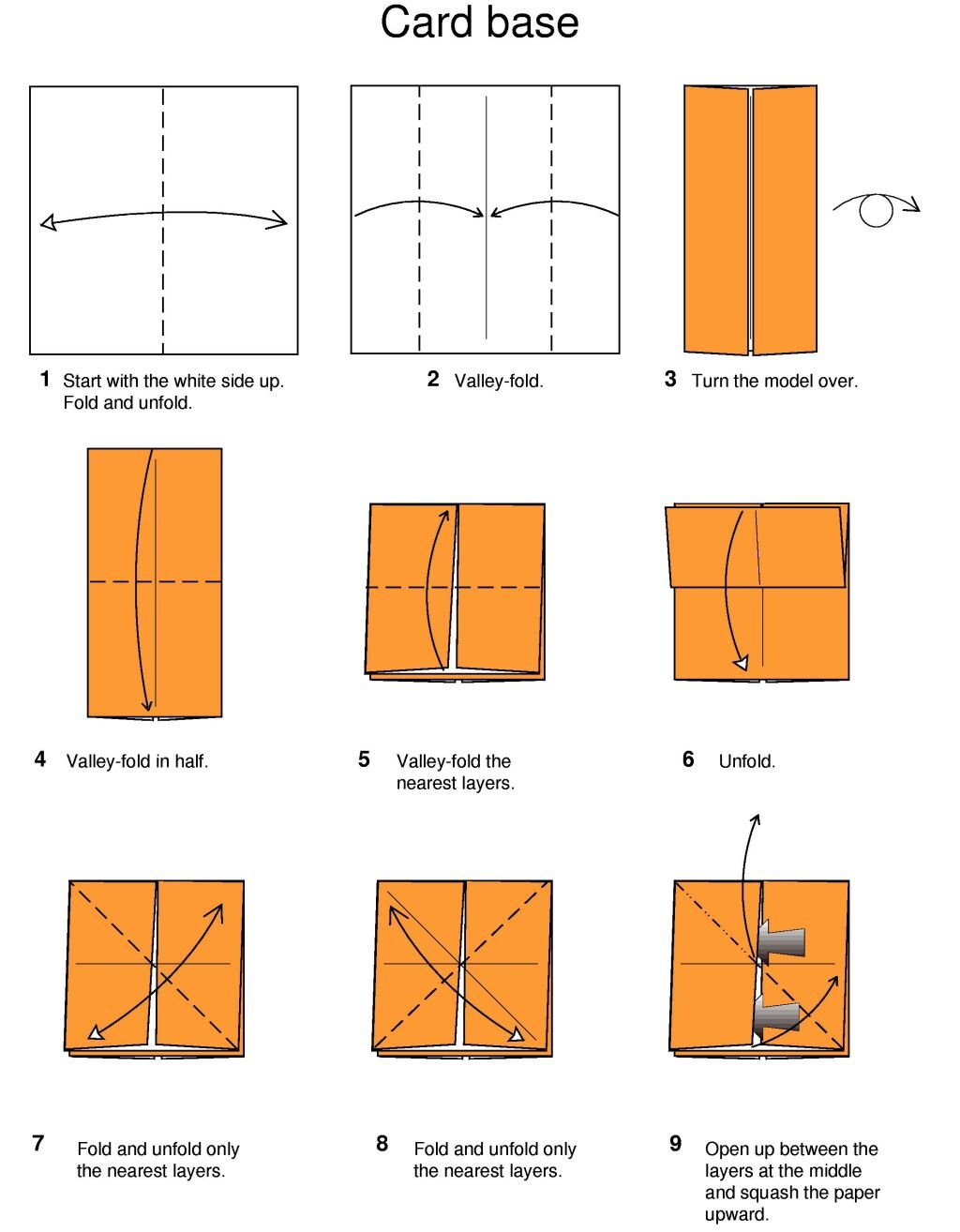 Heart part starts here: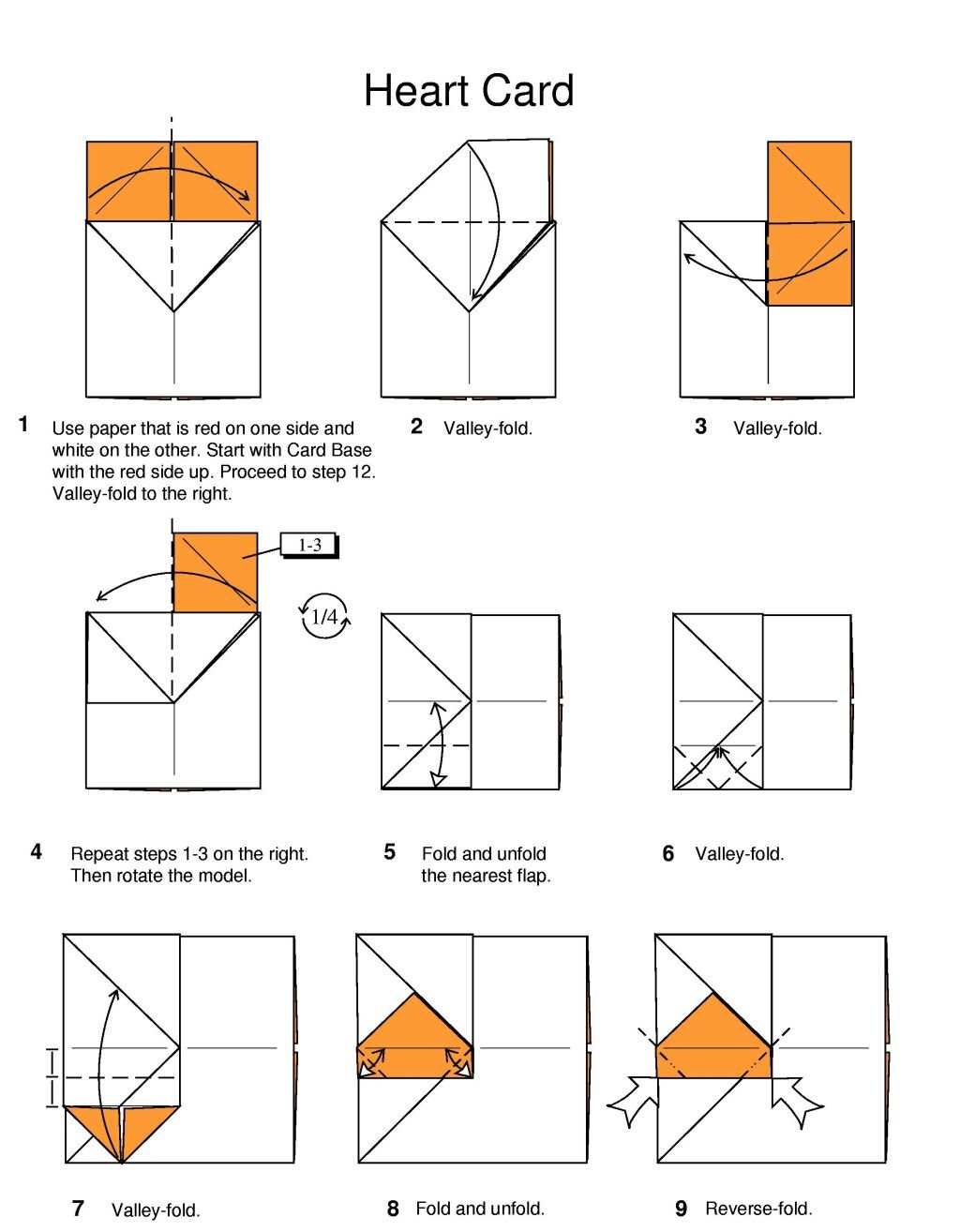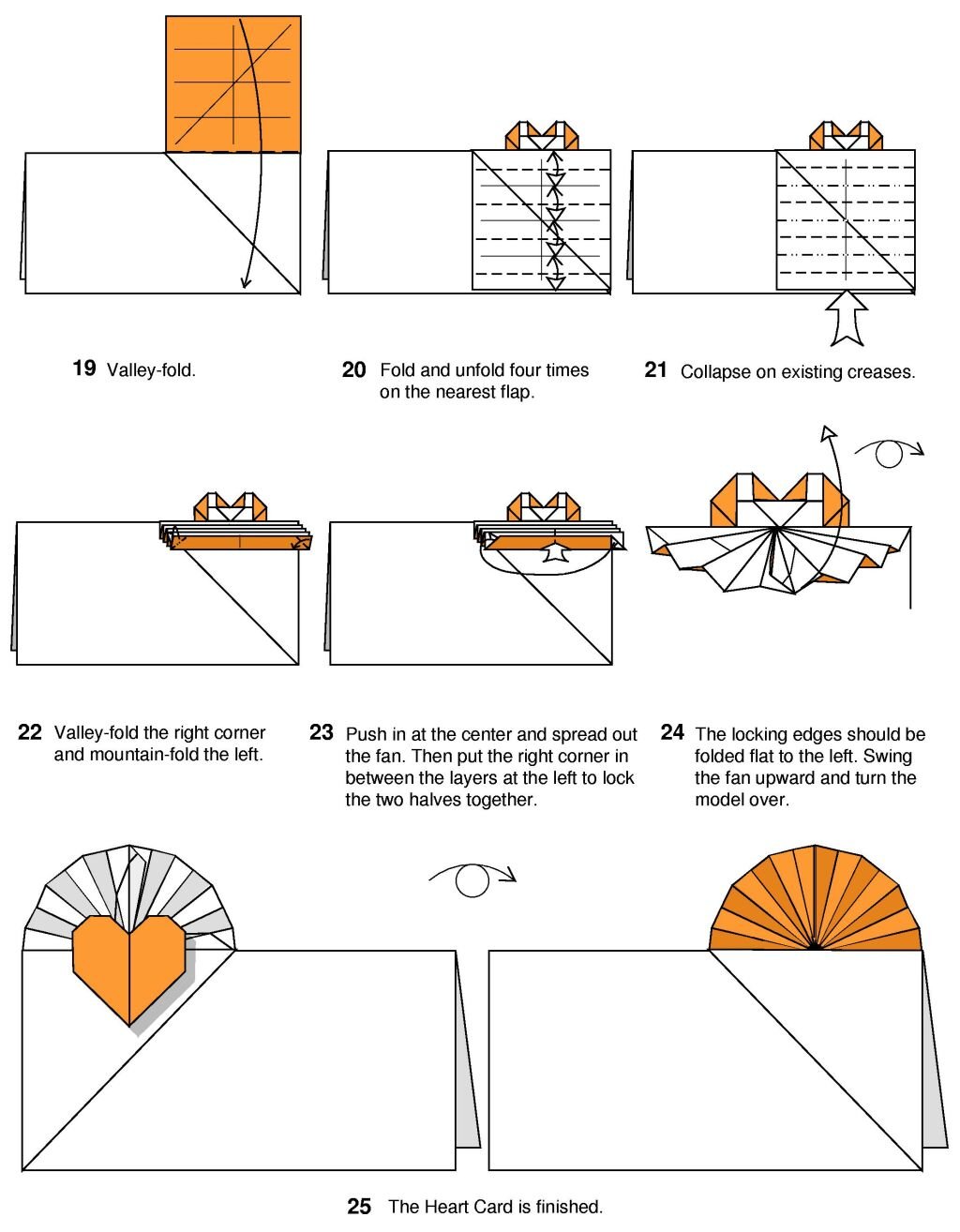 For most of us, a bookmark to keep a page in a novel is just fine. However, some of us may be in need of a metal-less paper clip. "Why would you need a non-metal paper clip?" you might ask. Well, turns out that if you send mail to someone in prison, your mail cannot have metal clasps, staples, or metal paper clips (just for the record, you can't send tape, glue or string either). In these cases, this origami heart clip is perfect. It holds papers together without using metal components such as staples or paperclips.