Neogami Origami Jewelry
by Maggie Krawczyk
(Toronto, Ontario, Canada)
About The Artist:
Maggie Krawczyk
I have always loved origami, and has been learning new folds since childhood. Having gotten bored with making countless models only for them to become disposable amusements, I began creating origami jewelery in my spare time. Since then, Neogami Origami Jewelery has become a thriving small business and is, now branching out in to teaching workshops at the Momiji Centre in Scarborough.
I now works on my business full time, and love every minute of it.
Neogami Origami Jewelery was founded in 2005, and my products began selling in stores in 2007, starting with Made You Look in Toronto. My products now sell at several boutiques, as well as at craft shows, and online. What had started with only one style of folded paper earrings has now grown to include many different products including fabric hair pins, and fine silver origami jewelery.
The piece pictured is my Crane Under Glass necklace, which is a perfectly folded origami crane captured in a hand blown glass vial.
You can see my products at: http://www.neogami.com
or find us on facebook at: https://www.facebook.com/pages/Neogami-Origami-Jewellery/6306303577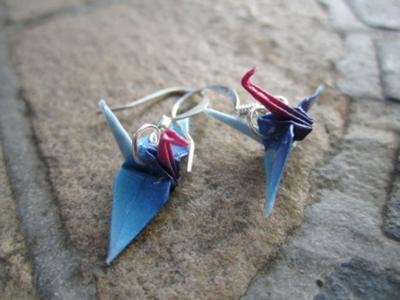 Mini Crane Earrings by Neogami Origami Jewellery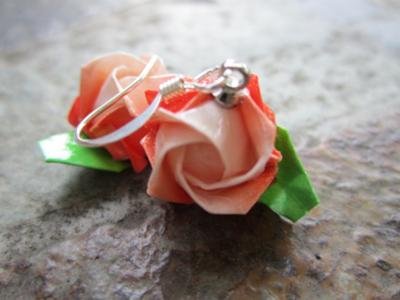 Origami Rose Earrings by Neogami Origami Jewellery.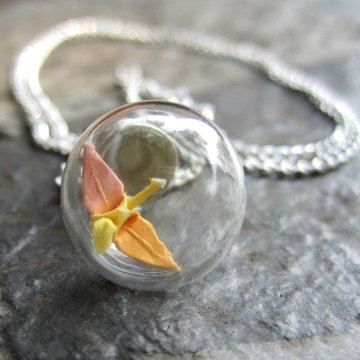 Crane Under Glass necklace, which is a perfectly folded origami crane captured in a hand blown glass vial. By Neogami Origami Jewelry